TUI Group: TUI Airport Service Rep, Cyprus, Summer 2018 – Larnaca and Paphos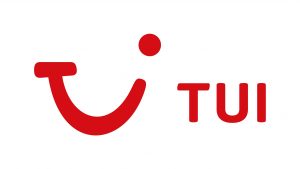 Job Reference Number: TDSR00211
Location: Cyprus East (Larnaca Region) or Cyprus West (Limassol, Paphos Region)
Business Area: Destination Services
Apply here: http://www.tuitravelplc.com/careers/apply/41070
Join the TUI Destination Services Airport Team and be part of an international team that works hard to deliver amazing holidays. You will genuinely enjoy working on-your-feet to provide great service to guests of all nationalities in a busy environment.
You have selected to apply for a local contract and likely to be already living in the location of this position. If you are looking for a flexible location contract, please re-check the website for alternative positions available. 
What You Will Be Doing
Providing non-stop naturally great service to a range of European guests at the start and end of their holiday
Remaining calm in a crisis and solving all guest questions or complaints straight away
Supporting reactive larger scale situations including flight delays and strike action with a positive and professional attitude at all times of day and night
Supporting the overall airport operation with a flexible approach to shift patterns
Efficiently organising airport paperwork – often re-organising at speed and short notice
Working very much as one international team supporting colleagues and customers of all nationalities
What We Are Looking For
A confident and positive personality with the commitment to achieve stretching service and team targets
Naturally able to engage and collaborate with guests and colleagues of varying nationalities
Resilient and able to cope with ever-changing tasks and long, varied working hours
High personal standards and someone who takes pride in their attitude and behaviours displayed
Previous experience of working with people or within customer service advantageous
Strong verbal & written English – additional European languages advantageous
Working Within TUI Group
Being part of the No.1 global destination services business and part of TUI – the global market leader in travel
A competitive local salary and benefits
TUI Airport Service Reps are equipped with full uniform
Develop yourself by working as part of an international team and through our free global learning and development programme including free language lessons and a Junior Management Development Programme
TUI DS operate in 115 destinations offering more career opportunities than any other travel company
*Local employees are employed locally and would not necessarily be provided with accommodation or flights
How To Apply
Log in, add some personal info and answer some super-quick questions. You can upload a CV (copy your CV if using a mobile/tablet) or you can choose to answer some simple application questions if you don't have your CV to hand.
#tuijobsabroad #tuidsjobs
Apply here: http://www.tuitravelplc.com/careers/apply/41070
Please follow and like us: